Sunday, June 23, 2019
11:45 am - 12:00 pm
This event has already occurred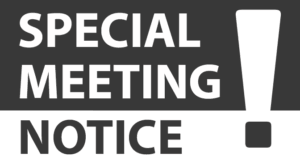 Attention LCA Members!
Please join us for a Special Meeting of the Members immediately following the service in the sanctuary on June 23rd as we vote to adopt our new LCA Constitution and Bylaws.
I am very sorry that we were unable to move forwards with the votes to adopt a new LCA Constitution and a new set of Bylaws at our recent Annual Ministry Meeting. This was the result of providing incomplete documentation for members to review in advance of the meeting. Please accept my apology.
The proper documentation is listed below and will also be emailed to all members. If you would like a print copy, please contact Sue who will print one and put it into your "church mailbox" in the office foyer for you to pick up.
Thank you everyone.
Sincerely,
Sandy
P.S. These documents have been reviewed and approved by our District Executive Committee as well as our Board of Elders. Our members cannot officially adopt these documents at our Special Meeting on June 23rd, 2019 if we make changes to them.
In other words, members CAN ask clarifying questions and as long as we do not make changes, we can move forwards with adopting them. However, we CAN extend the process if we believe we need to make changes. All changes would need to first be approved by our District Executive Committee and our Board of Elders before our Membership can adopt them.